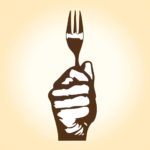 Forks Over Knives comes straight to you from the makers of the documentary film of the same name, which everyone who eats should watch! You'll find tons of great stuff including: The #1 food and drink app with over 180 plant-based recipes and a personalized shopping list. Up-to-date information from doctors working in the field of nutrition and integrative medicine including Dr. T. Colin Campbell, Dr. Caldwell Esselstyn, Jr., and Dr. John McDougall, among others. True stories from others who have made the successful (and delicious!) transition to plant-based living. www.forksoverknives.com/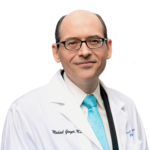 Michael Greger M.D A Physician and New York Times bestselling author who scours the world's nutrition research to bring you free daily videos and articles. All proceeds from his books, DVDs, and speaking go to charity. http://nutritionfacts.org/ His latest video How Not To Die is found here http://nutritionfacts.org/video/how-not-to-die/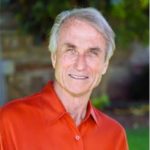 John A. McDougall, M.D. A physician and nutrition expert who teaches better health through vegetarian cuisine, John A. McDougall, MD has been studying, writing, and speaking out about the effects of nutrition on disease for over 30 years. Dr. John and Mary McDougall believe that people should look and feel great for a lifetime. Unfortunately, many people unknowingly compromise their health through poor dietary habits. https://www.drmcdougall.com/ A must read Dr. McDougall's Color Picture Book: "Food Poisoning"
The Plantrician Project The Plantrician Project Mission: To educate, equip and empower our physicians and healthcare practitioners with knowledge about the indisputable benefits of plant-based nutrition. To provide them with the resources they, in turn, use to inform and inspire their patients to shift from the Western industrialized diet to a life-changing, whole-food, plant-based way of living.
Resources for Plant-based Nutrition
Quick Start Guide
Jeff Novick Jeff Novick, is truly a unique dietitian and nutritionist. With over 30 years of experience in nutrition, health and fitness, he offers expert health advice distilled into powerful, easy-to-understand language on a variety of current topics. http://jeffnovick.com/RD/Home.html Most recent video is awesome Calorie Density: How To Eat More, Weigh Less and Live Longer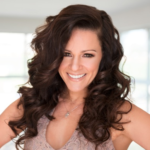 Julieanna Hever, M.S., R.D., C.P.T. , also known as The Plant-Based Dietitian, is a passionate advocate of the miracles associated with following a whole food, plant-based diet-the established effects of which provide positive healthful benefits.
plantbaseddietitian.com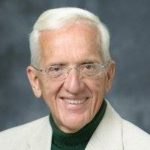 T. Colin Campbell Center for Nutrition Studies Learn about plant-based nutrition from the author of The China Study. In-depth articles from experts on everything from heart health to plant-based nutrition to vitamins and supplements. Tons of FREE videos! Tips of the Day, Dr. Campbell's controversial "Provocations" series and compelling interviews with patients, nutritionists and more. Plus, really cool movie trailers from documentaries featuring Dr. Campbell's work.http://nutritionstudies.org/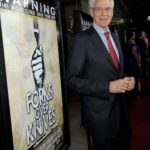 Prevent and Reverse Heart Disease Backed by the irrefutable results from Dr. Caldwell B. Esselstyn, Jr.'s 20-year study proving changes in diet and nutrition can actually reverse heart disease, you'll find: News you can use, including studies on diet and health and the doctor's speaking engagement calendar so you can find an event near you.
The entertaining and informative video, "An Evening with the Esselstyn's", plus FREE videos including Dr. Esselstyn's Ted Talk and testimonial from former President Bill Clinton, who credits the doctor with changing his life! A fully updated DVD, which contains the same material as his live seminar.http://www.dresselstyn.com/site/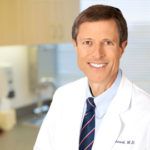 The Physicians Committee for Responsible Medicine The Physicians Committee is at the forefront of a medical revolution—putting a new focus on health and compassion and dramatically changing the way doctors treat chronic illnesses. Breaking medical news and health topics from arthritis to diabetes to hormone therapy to migraine headaches and how foods can contribute to – or cure! – ailments. FREE monthly 21-Day Vegan Kickstart program based on Dr. Neal Barnard's research. http://www.pcrm.org/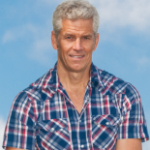 Engine 2 Diet Created by Rip Esselstyn, a former world-class professional tri-athlete, and the son of Dr. Caldwell B. Esselstyn, Jr., this site is all about fully embracing tasty, nutritious, whole, plant-based foods without sacrificing energy, stamina or fitness. "Getting Started" section for anyone looking for advice, ideas and more. Get fit, get inspired and get fired up with the FREE nationwide Engine 2 Challenge! Check out all the super-nutritious and super-yummy recipes to fuel your body. http://engine2diet.com/
FREE Recipes
Plant Powered Kitchen – Dreena Burton is mother to three hockey-playing girls and wife to a hockey-playing husband. She knows what it takes to cook delicious, healthy plant-based foods for active children and adults. Follow her on Twitter to see pictures of the lunches she makes for her girls to take to school.
Forks Over Knives – Over 230 FREE and delectable plant-based recipes! Just choose what you're in the mood for from wraps & burgers to salads & sides to amazing grains. They also publish 1-2 recipes per week. If you sign up for their e-mail list, you'll get those, too.
Happy Herbivore – Simple, easy-to-follow recipes for beginners and everyone else. Lindsay posts tons of free recipes and is always creating new ways to help people transition to a whole food, plant-based diet.
One Green Planet – They post recipes every day! They also gather information from other websites on "food themes" like the best vegan cheesecake recipes and recipes for a vegan Thanksgiving. That way you can look through all the recipes and pick the one you think you'll like best! One caveat: many recipes might have oils and such, but they're easy to modify.
Engine 2 Diet – Rip was a professional athlete on a plant-based diet. This is a great resource for people who need healthy foods that provide lots of energy.
The Physicians Committee for Responsible Medicine offers a delicious Recipe of the Week, which includes a nutrient analysis for each recipe.
So now all you need to do is Read. Cook. Eat. Enjoy!